"One day flour met water and they decided to stay always together"
So our story begins, the same for over 70 years. In our plant in Eboli (Salerno) we do not make just pasta, but we keep alive a tradition. Here the most genuine ingredients combined with the expertise and the passion of our pasta makers allow us to realize products with a typical and unique taste, keeping the "al dente" structure in overcooking and double cooking.
Why should Pezzullo be chosen?
When you are in a supermarket do not take the first pasta packaging that you see on the shelves. Make a responsible choice, help us to protect what is really precious: our tradition and our territory. Bring home the authentic taste of a really good pasta.
A pack respecting the environment
Pezzullo pasta is wrapped in an eco friendly pack, recyclable in the paper bin.
The material is FSC-certified for responsible forest management, preserving ecosystems and communities.
An act of love towards our products and our land.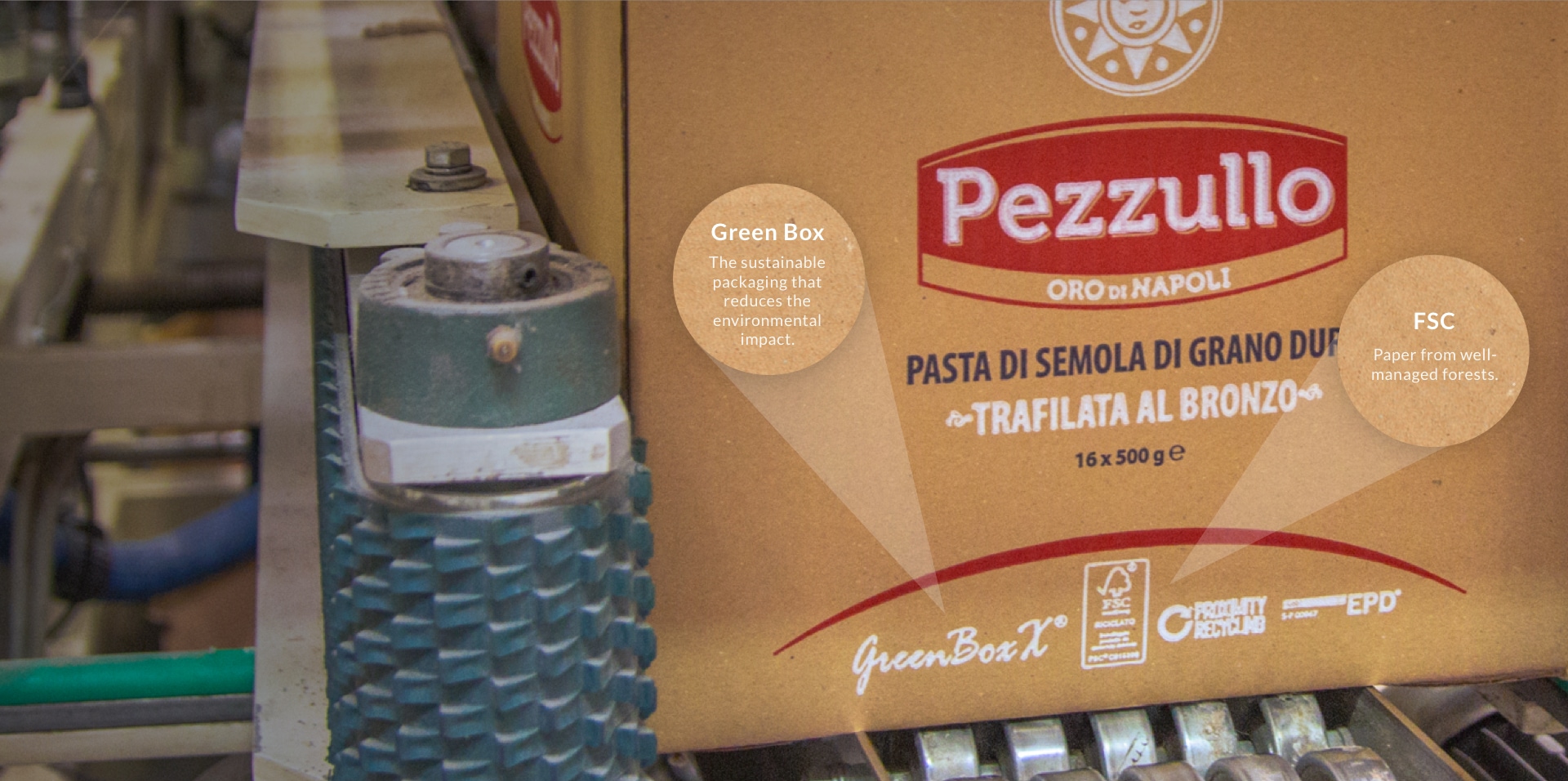 Eco-friendly secondary packaging
Thanks to a partnership with the association "Rete 100% Campania" we are able to realize a secondary packaging using exclusively Campania's recycling. With these packagings we transport our pasta, it's a good action that starts just from you.